In Memory
Kent Argyle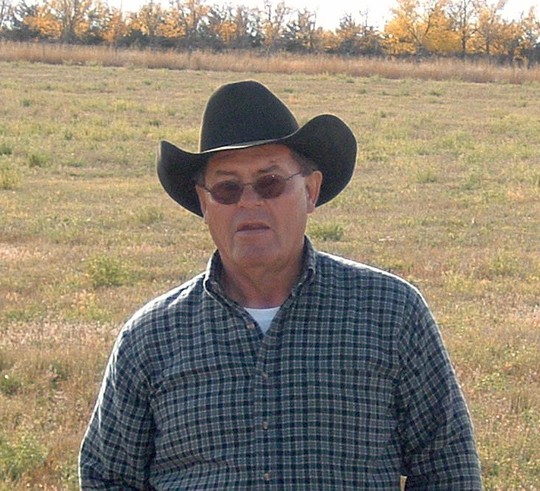 Kent Lorenzo Argyle
November 24, 1942 ~ January 19, 2016
Kent Lorenzo Argyle quietly passed away at his home on January 19, 2016. Kent was born to Shavy and Lois Harper Argyle on November 24, 1942. He has a sister, Janet Peterson, and a brother, David Argyle.
Kent was raised in Ogden where he attended Ogden area schools and Weber State. He worked at Hill Air Force base where he retired after 41 years of service.
Kent was an active member of the 41 Duck Club, Wasatch Slopes Cutter Association and the American Quarter Horse Association.
He loved hunting, camping, riding horses, cutter races, his home, family and friends. He owned and loved horses his entire life. He loved hunting with his boys and all of his friends. He was a great rodeo dad. He especially loved traveling with his kids to high school and college rodeos. He loved anything and everything to do with horses and his dog Bandit.
He married Becky Rounds. She later passed away. He went on to married Sheri Clarey. They were later divorced.
In 1972 he met and married Judy Dredge. She became the love of his life. He also became an instant father of 3 children, Sherie Sexton, Matt Johnston and Rachael Dredge Schweitzer. Together they had one son Kent Argyle Jr. His children blessed him with eleven grandchildren and three great grandchildren.
Kent's health issues were extensive. However, he remained positive and in good spirits through all of it. His last days were spent laughing and telling stories with family and many friends.
The family would like to thank Hospice of Utah for their kind and gentle care. The many Doctors at McKay Dee Hospital who worked hard to keep his life as normal as possible and his friends for always being there for him and his family.
Graveside Services will be held on Wednesday, January 27, 2016 at 2 p.m. at Lindquist's Washington Heights Memorial Park, 4500 Washington Blvd. A gathering will be held for friends and family on Tuesday 6-8 pm at Lindquist's Roy Mortuary, 3333 West 5600 South.
There will be a Celebration of Life to begin at 5 p.m. on the day of the graveside services at the Comfort Suites, 2550 S. 1200 W. Ogden, UT.
There's still time to send flowers to the Graveside Service at the Lindquist's Washington Heights Memorial Park at 2:00 PM on Jan 26, 2016.