In Memory
Thomas Bingham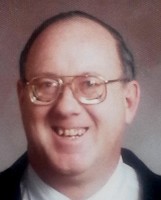 Thomas Agee Bingham

Born in Berkley, California on Mar. 1, 1943
Departed on Jan. 13, 2013 and resided in Ogden, UT.
Visitation:
Thursday, Jan. 17, 2013
Service:
Friday, Jan. 18, 2013
Cemetery:
Myers Evergreen Memorial Park
Thomas Agee Bingham

Thomas Agee Bingham, 69, of Ogden returned to his Heavenly Father on January 13, 2013. He was born March 1, 1943 in Berkley, California.

He was sealed to his loving wife Joan Tueller Bingham on August 11, 1967 in the Salt Lake Temple.

Tom loved going to Lagoon, riding his Gold Wing, watching movies, playing games, woodworking, bowling, and sports. He worked as an instrument mechanic at HAFB.

He was a High Priest in the Rock Cliff 6th Ward.

Tom is survived by his wife, Joan; one sister, Melba (Jerry) Bingham Kooyman, Delmar, CA; his son, Daniel Thomas Bingham of Orem, his daughter, Katherine (Ryan) Louise Dowdle of Clearfield and two grandchildren, Azalia and James Dowdle. He was preceded in death by his mother Louise Agee Bingham.

The family wishes to thank their extended family and friends for their compassionate services.

Graveside services will be held at 11 a.m. on Friday, January 18, 2013 at Myers Evergreen Memorial Park, 100 Monroe Blvd. A viewing will be held at Myers Ogden Mortuary, 845 Washington Blvd. on Thursday, January 17th from 6 to 8 p.m.