In Memory
Nila Bunderson (Dayton) VIEW PROFILE
Nila Bunderson (Dayton)
24 Aug 1943 - 16 Jun 2017
Nila B. Dayton, age 73, passed away Friday, June 16, 2017, due to complications from Alzheimer''s Disease. She passed with her loving husband, Ralph, by her side and while under the care of home hospice. Prior to that and for almost two years, Ralph, retired early to take care of her full time.
Born on August 24, 1943 to Arnold and Martha Bunderson, Nila was the youngest of 10 children. She was also the apple of her father''s eye –– smart, curious, and beautiful.
Nila graduated from Ogden High School in 1961. While attending Weber Jr. College she worked part time at Fred M. Nye Co. clothing store; during an annual profit-sharing dinner, her eyes caught the eyes of Ralph Dayton looking at her. It was love at first sight. And after only seven months of courtship they were married in the Salt Lake L.D.S. Temple November 18, 1963.
As a very young child, Nila developed a strong testimony of the Gospel of Jesus Christ. She had a deep love for her Savior and for her Father in Heaven. She was an active member of the L.D.S. faith and held numerous positions within the Church on both ward and stake levels over the years. Her most recent calling was serving with Ralph on a two-year service mission in Ogden.
Nila was the quintessential modern woman balancing home, family, and a robust career back in the seventies even before it was the norm, and in spite of not having a college degree. Her natural smarts, hard work, and integrity drove her work outside the home, first as Ogden City Assistant Treasurer and then as the elected Weber County Treasurer for 18 years. Serving in that capacity was one of the great honors of her life. She took her responsibility as steward of taxpayer money very seriously and she loved the people with whom she worked in the Treasurer''s Office. She was awarded the Business Professional Woman of Achievement, and twice honored as Professional Woman of the Year in recognition of her stellar work.
Not only was Nila a force in the professional world, she was also one at home. She was an involved mother of four, a talented seamstress, organized homemaker, and food-storage maven. In 1980 she was even honored as Utah Young Homemaker of the Year.
Beyond family, work and church, Nila also loved politics and was active in the Republican Party for over forty years. She was many times both a county and state delegate, an Alternate Delegate to the Republican National Convention, Secretary of the State Republican Party, and for four years was the District Director of 4 states. She also had the distinct honor of meeting President George H. W. Bush in Washington, D.C.
Nila is survived by her husband of fifty-four years, Ralph, and her four adult children: Lynette (Steve) Norton; Alan (Kat) Dayton; Robert (Jodi) Dayton; and Matt (Kim) Dayton. She is also survived by 8 grandsons, 1 granddaughter and 1 great-grandson. She is preceded in death by her eldest grandson, Jonathan Norton, and his eternal companion, Amber Smith. Their deaths were one of the great sorrows in her life and the family takes comfort in knowing that Nila is now re-united with them.
Funeral services will be held on Thursday, June 22, 2017 at 11 a.m. at the Old Post Ward, 5191 Old Post Road. Friends may visit family on Wednesday from 6 to 8 p.m. at Lindquist''s Ogden Mortuary, 3408 Washington Blvd. and Thursday from 9:30 to 10:30 a.m. at the church. Interment, Heber City Cemetery.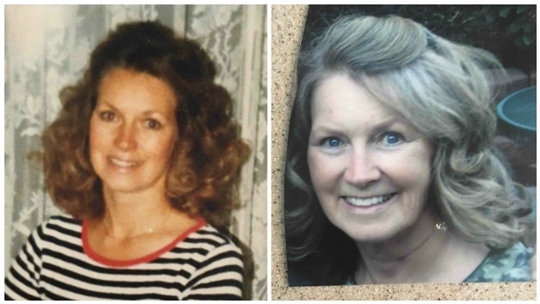 Click here to see Nila's last Profile entry.