In Memory
Carol Checketts (Clark)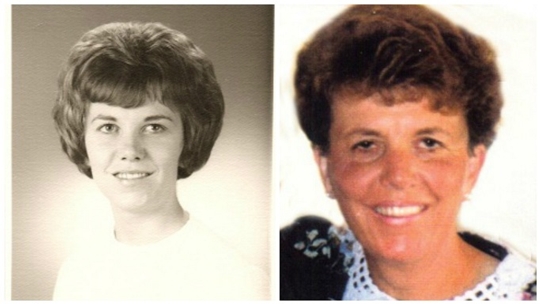 Carol Checketts Clark
March 23, 1943 ~ June 4, 2016
With her loving family at her side, my wonderful wife, Carol Checketts Clark, passed away on June 4, 2016 at the Ogden Regional Medical Center subsequent to a massive heart attack. Carol had prepared her own obituary.
"I was born on March 23, 1943 to Walter H. Checketts and Clara Ann Richins in Ogden, Utah. My mother died when I was five years old. My father later met and married Eunice Ella Green.
I attended Washington Elementary, Washington Jr. High, and Ogden High. I later attended Weber State College. I worked as a receptionist for an eye doctor. I then met my handsome love of my life, Kenneth S. Clark. We were marred in the Salt Lake LDS Temple. I was able to teach preschool at the Little Red School House for 33 years. I loved serving the Lord in many callings such as Young Women, Relief Society Presidency, Primary President, three other Primary presidencies, Stake Primary President, and other misc. I have always loved children. I worked in the Cub Scout and Scouting programs for many years.
I want my husband, my children, and grandchildren to know that I have so much love for each one of you. It is my prayer that each one of you will stay close to the Lord. I have a testimony of the gospel and I know the church is true.
My father, mother, mom, sisters Edith and Ellen, nephews Daryl and Devon, and niece Michelle have previously left on their journey.
Much love to all my wonderful friends through the years.
I left behind my husband, Ken; three sons, Jason (Kara), Steven, and Brachen (Dani); eight grandchildren, Davis, Adeline, Sadee, Ryder, Aaron, Darren, Hannah, and Emma; and two great-grandchildren."
Funeral services will be held on Saturday, June 11, 2016 at 11 a.m. at the Pleasant Valley 3rd Ward, 5640 South 850 East, Ogden. Friends may visit with family on Friday from 6 to 8 p.m. at Lindquist's Ogden Mortuary, 3408 Washington Blvd. and Saturday from 9:30 to 10:30 a.m. at the church. Interment, Lindquist''s Washington Heights Memorial Park, 4500 Washington Blvd.