In Memory
Margaret Gunnell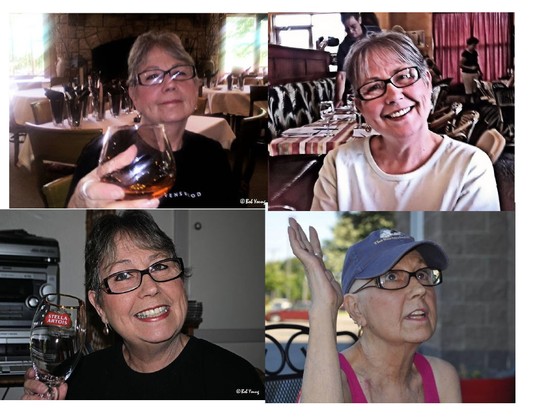 HERE'S LOOKIN AT YA KID!
Margaret passed away, from cancer, quietly in her sleep on the morning of Friday March 28, 2014 with her son, David, by her side in Boise, ID.
Margaret Gunnell
1943 - 2014
Margaret Gunnell was born in Ogden, UT on June 19, 1943. She was the youngest of five siblings born to Clarence William Gunnell and Katherine Shufflebarger Gunnell. Daughter and Son, Patricia Ann Rich and David William Rich, Sisters Norma Gunnell Gray and Patricia Dean, and 8 Grandchildren survive her. Margaret made homes in Germany, Oklahoma, Utah, California, and finally in Boise, Idaho. She was active in the Boise Falcon Fan Club, the Golden Eagle Audubon Society, The Idaho Humane Society, and Zoo Boise. Her artisanship, humor, culinary skills, and energetic spirit will be missed by all.