In Memory
Margaret Hurst (Bright)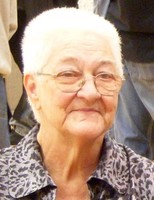 Margaret Hurst (Bright)
24 Aug 1943 - 02 Dec 2017
Margaret Ilene Hurst Bright "Puff"
Our beloved mom, sister, grandma, and great-grandma, Margaret Ilene "Puff" Hurst Bright passed away peacefully, surrounded by her loving family, after a sudden stroke.
She was born to William and Pearl Hurst in Ogden, Utah. She attended Ogden High School and graduated in 1961.
On November 24, 1961, Ilene married Walter Carl Bright. He preceded her in death on April 26, 2010.
She worked at IRS and later started Ace Ambulance with her husband, Walt. They started Ace Ambulance on October 13, 1967 and sold the company on October 3, 2002 after serving their community for 35 years. During those years they met many wonderful people who became extended members of the Bright and Ace Ambulance family.
Ilene is survived by her children, Walt and Kristen Bright, Robert and Linda Bright, Brenda and Kent Powell, Bonne and Mike Henry, and step-daughter Kathy Lynn and her husband, Joel Gaylk. She is also survived by 24 grandchildren,32 great-grandchildren, two sisters, Mary England, Colleen (Robert) Makela and one brother, Bob (Jan) Hurst. She will be greatly missed by all that loved her, family and friends.
She was preceded in death by her husband, parents, brother Bill, sister-in-law Sharon, brother-in-law Bill England and grandson Justin Hanson.
The family would like to thank IHC Homecare, especially her nurse Diana and CNA Sandra, for all the years of wonderful care and love you gave to Puff.
"Rest in Peace, Puff, until we see you again".
Funeral services will be held at 2 p.m. on Saturday, December 9, 2017 at Lindquist's Ogden Mortuary, 3408 Washington Blvd. The family will meet with friends Friday from 6 to 8 p.m. and Saturday from 12:30 to 1:30 p.m. at the mortuary.
Interment, Lindquist's Washington Heights Memorial Park, 4500 Washington Blvd.