In Memory
Kay Koldewyn (Dykes)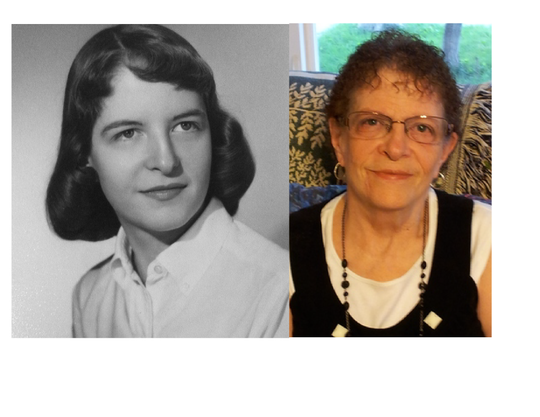 Kay Beth Koldewyn Dykes
October 6, 1943 – December 14, 2014
Kay was born in Ogden, Utah to Arie Koldewyn and Dorothy Sarah Layton She was the third of five children.
She went on to marry Michael Dykes on April 14, 1961. They were later sealed together for time and eternity in the Logan, Utah temple.
She loved being a mother to her five children teaching them crocheting, canning, love for the outdoors, camping and the love for sports. She was always the loudest cheerleader in the stands at the Weber State games and any grandkid's activities she attended. Her grandchildren and great-grandchildren were the joy and focus of her life.
She was a leader of the La Leche League, thoroughly enjoying helping new mothers; including her daughters and other family members get their babies started off right. New mothers were referred to her by physicians.
She was preceded in death by her father and mother and by her sister, Dorothy Lynne Jackson (Alton Jackson).
She is survived by her husband; five children: Laurie (Marc) Martinez, Lander, WY; Jeffrey (Lorena) Dykes, Del Rio, TX; Pam (Butch) Mayo, Roy, Utah; Michelle (Kenny) Edwards, Hooper, UT; Liesl (Alan) Elmer, Cedar Rapids, IA; 28 grandchildren and 17 great-grandchildren and another 3 great-grandchildren on the way that she will meet before any of us do; sister, Janet Stack, Tucson, AZ; brother, Robert (Carolyn) Koldewyn, Clinton, UT, and sister, Anne (Brad) Lowe, Ogden, UT.
Graveside Services will be held Wednesday, December 17, 2014 at 2 pm at the Ogden City Cemetery. A Meet and Greet will be held Wednesday evening from 4:30 to 6:30 pm at the Country Lane Ward Building at 2915 W 4425 S in Roy, UT.
Any flowers or plants may be sent to Aaron's Mortuary, 496 24th Street, Ogden, Utah.
We know that Heaven is enjoying the best pies ever!