In Memory
Ariel Neuber (Latham)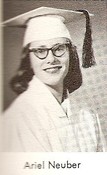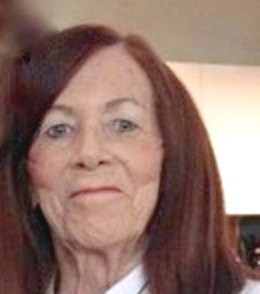 Ariel Neuber Latham
Ariel Ann Latham left this life December 18, 2015. She was born May 9, 1943 to Fred and Tess Neuber in Ogden. She grew up in Ogden and attended Ogden City Schools.
After graduating from Ogden High, she attended St. Benedict's School of Nursing and became an R.N. In 1964. She married her true love, Kenny Latham, in 1998, who says their marriage was perfect.
Ariel was a born nurse. Her Mother said she wanted to be a nurse from the time she was small. She had an interesting and rewarding career. She worked in Chicago for ten years, where she gave birth to her baby girl, Alison (Sheppard) Melle, and later returned to Ogden where she was employed by St. Benedict's Hospital, later known as Ogden Regional, for 35 years.
She worked several jobs as a single mom, even returning to Westminster College to obtain her Bachelor's degree in nursing. She served in many capacities as was a teacher and mentor to many. She was well known for her skill and expertise, and was well liked by peers and the medical staffs she worked with.
Ariel and Kenny loved to fish and had many adventures in Idaho, Utah, Texas, Alaska, and Canada. They also spent many wonderful winters in Kino Bay, Mexico. They had many friends. Ariel was a faithful supporter of the Marshall White Community Center and loved water aerobics group, the Mermaids. She cherished every moment spent with her Mermaids. She was an avid Utah Jazz fan, rarely missing a game.
She is survived by her loving husband, Kenny and devoted daughter, Alison. She has two precious grandsons, Dillon and Ike. She leaves siblings, Linda, Corliss and Harvey as well as five nieces and nephews.
She will be missed dearly by her family and friends. She has donated her body to the U of U for science. Friends may call at Ariel's home Monday, December 21, 2015 from 4 - 7 p.m.
The family wishes to thank the all staff at Ogden Regional for treating us like family.
In lieu of flowers, please send donations in her name to Marshall White Community Center in Ogden, Utah, or to Huntsman Cancer Institute in SLC, Utah.