In Memory
Scott Pitcher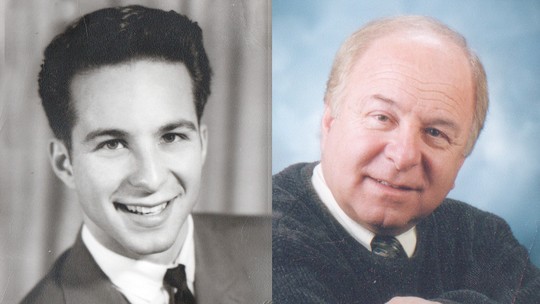 Scott Lynn Pitcher
12 Nov 1942 - 04 Oct 2015
Scott Lynn Pitcher passed away October 4, 2015. Scott was born in Logan, Utah on November 12, 1942 to Lynn & Shirley Merrill Pitcher, the first of four sons.
He had fond memories of his childhood summers on his Grandparent's farm in Weston, Idaho. He played jazz piano, and during his High school years at Ogden High led his dance bands called 'The Cleft Dwellers' and 'Talismen'. In 1962 – 1964.
Scott served an LDS mission in Australia. In 1965 he married Lauraine Farqhuarson in the LDS Salt Lake Temple. They became the parents of six children. They divorced in 2000.

Scott served as a medic in the U.S. Navy during the Vietnam conflict. He received his Bachelors degree from Weber College and taught Elementary school for eight years in the Weber School District. He coached advanced gymnastics for 25 years, designed & built 'Pitcher's Health Spa' in Roy, Utah; and a large gymnastic studio in Layton, Utah.

Scott's creative and artistic talents were not only assets in the businesses he developed, but were also used to serve his family, school and gymnastic students, and the many LDS ward members who enjoyed and were audience to his plays, roadshows, choirs, and church parties. Among the many callings he had in the LDS church, his favorite was serving as a Gospel Doctrine teacher for many years. He loved sharing his joy of the restored gospel & the outdoors with his children, building fond memories hunting & fishing with his sons.

Scott is preceded in death by his parents, Lynn & Shirley, and younger brother Kirk.
He is survived by his children, Tamsen (Ron) Anson, John (Nicola), Kent, David (Heather), Clayton (Hailey), Nyree (Chad) Brinkerhoff; 28 grandchildren and one great-granddaughter.

A funeral service will be held Friday, October 9, 2015 at 11 am at the Syracuse Homestead Ward building, 2339 W 1900 S, Syracuse, UT, with a viewing held prior to the service from 10 to 1045 am. Scott will be buried in the Weston, Idaho cemetery, alongside his loving grandparents, parents,and brother.

The family wishes to thank all those who helped Scott during the last years of his life. He would tell us all, "Goodbye