In Memory
Beckey Rounds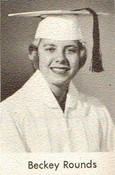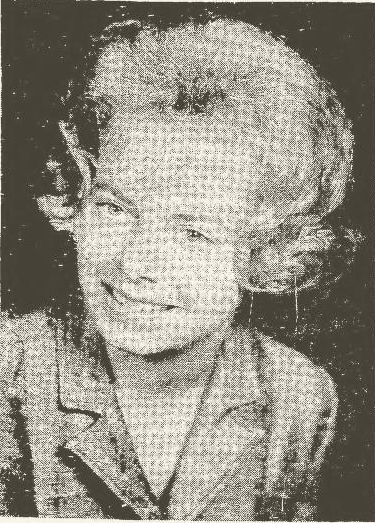 Rebecca Rounds (Argyle)
Rebecca (Becky) Rounds
5 Jan 1943 - 4 Feb 1964
Mrs. Rebecca (Becky) Rounds Argyle, 21, 650 22nd, died this morning at the Dee Hospital of a short illness.
She was born Jan. 5, 1943, in Ogden, a daughter of Frank R. and Beth Francis Rounds. On May 28, 1963, she was married to Kent L. Argyle.
She had resided in Ogden all of her life and for the past eight months had been a dental assistant to Dr. Jack Bowen. She was a member of the LDS Church, was a graduate of Ogden High School, had attended Weber State College and was a member of the Ogden High School a cappella choir and was a former member of the Mount Ogden Junior Posse.
Surviving are her husband, her mother and step-father; Mr. and Mrs. Dallas White of Ogden; step-grandparents; Mr. and Mrs. J. J. White, Garland; a brother Frank R. Rounds, a sister; Ruth Rounds, both of Ogden; two step-brothers; Jake and David White, both of Menlo Park, Calif.
Funeral services were held at Lindquist and Sons Colonial Funeral Chapel with Bishop A. Dale Monson of the Sixty-first Ward officiating.
Interment in the Washington Heights Memorial Park.