In Memory
Jim Silver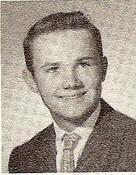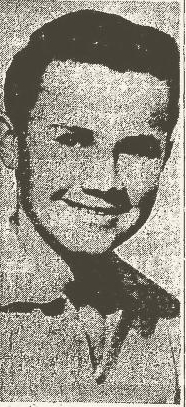 24 Oct 1942 - 6 Aug 1960
James Maxwell Silver, 17, son of James Moyle and Reva Maxwell Silver, 1566 Maule Dr., was killed late Saturday (Aug 6, 1960) in a two-car collision in Ogden.
James Maxwell Silver was born Oct. 24, 1942, in Ogden. He attended Ogden High School, where he was active in sports.
He was a member of the Church of Jesus Christ of Latter-day Saints and was a high priest in the 43rd Ward.
Surviving besides his parents include two brothers and two sisters, Ronald, Steven, Joan and Charlene, all of Ogden; and his grandparents, James W. Silver, Ogden; and Mrs. Annie B. Maxwell, Salt Lake City.
Funeral services for James Maxwell Silver were conducted Wednesday in the 43rd Ward Chapel by Bishop ?. H. Shurtliff. Interment in the Salt Lake City Cemetery directed by the Larkin Mortuary