In Memory
Ruth Ann Sorensen (Hyde)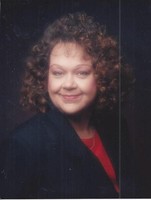 Ruth Jonna Hyde, 73, of Ogden passed away peacefully June 25, 2016. Ruth was born June 10, 1943 in Denmark to Henry and Emilie Sorensen.
She graduated from Ogden High School – 1961 and married Jimmy W. Hyde on December 30, 1972; they had one child Jason W. Hyde, Sr. She retired from Hill AFB after 30+ years.
Ruth enjoyed spending time with her family and adored her three Grandchilren (Taylor, JJ and Jaxsen) and two great-grandchildren (Grace and Phaeton).
Graveside Services will be held Friday, July 1, 2016 at 12 pm at Ogden City Cemetery .